Wrexham's readiness for flooding questioned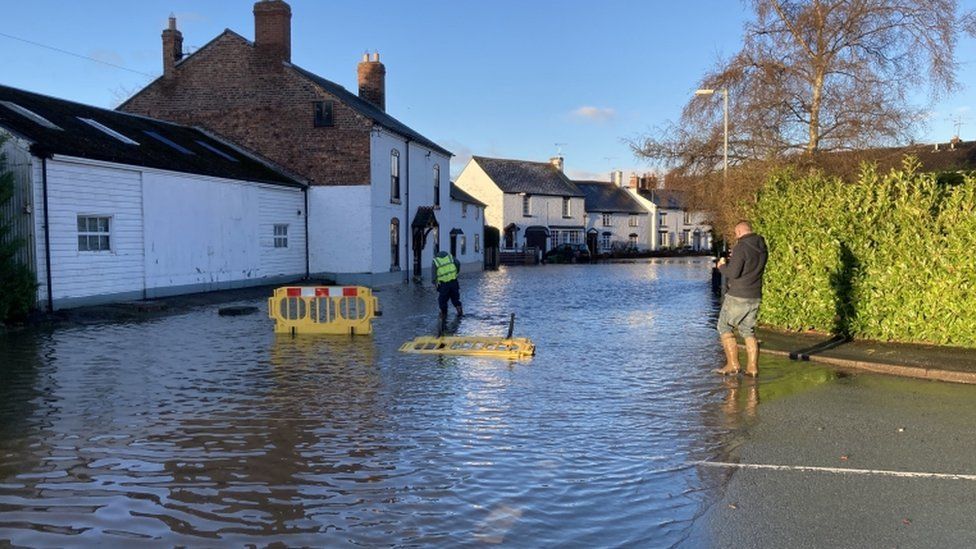 A council's readiness to deal with more flooding has been questioned a year after severe weather caused havoc.

It can be played over the Internet and referred to as "online SLOTXO".

Dozens of residents in Wrexham were impacted when Storm Christoph hit the area last January.

A report to councillors on Wednesday highlighted efforts to reduce the impact of extreme weather.

At the meeting, Gwenfro councillor Nigel Williams questioned how much progress has been made since the flooding.

"It's been well documented that the council failed miserably on the night," he said.

He was the go-between for emergency services and said there was a lack of community centres to use, but he was able to get help from a local vicar to use church facilities.

The report says the humanitarian assistance team will open and operate emergency reception rest centres in the future, according to the Local Democracy Reporting Service.

But Mr Williams said: "We haven't had any phone calls at all as regards to where to open up in our areas.

"Any time now we could have another flood or emergency, but there are still no protocols in place that I can see to make any difference to last year."

Among the communities worst hit were Bangor-on-Dee, Pontfadog and Rossett, while a landslide in Newbridge caused part of a road to collapse down an embankment.

About 20 houses in New Broughton were also deluged by water when the River Gwenfro burst its banks.

The council was criticised for its slow response after residents in some places were forced to buy their own sandbags.

Mr Williams said improvements had been made to the drainage system in the area to try to prevent a repeat.