Since the last picture I posted was 8g I thought I'd update with 2g. It seems my placement has shifted ever so slightly but its still ok.
No flare glass.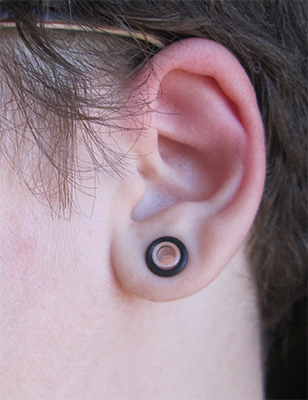 Glass spirals. Just to show how thick my lobes are.
I got two pairs of glass spirals from BAF (the Rasta and Ocean Water) to encourage myself to slow down and stay at 2g for little bit but then again I just bought a 00 taper since my kit only goes up to 0g in the same purchase too so I think I kinda defeated myself there lol.